HHS Wrestling Coaches Hit 100 Wins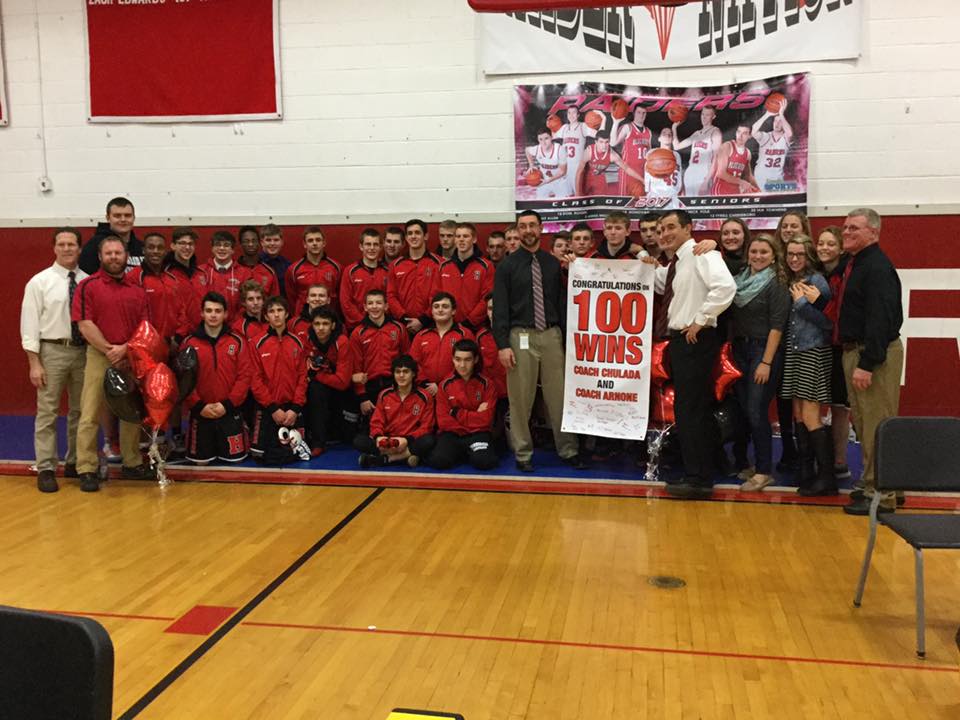 The Hornet Wrestling Team traveled to Blue Ridge tonight to wrestle in a Tri-Meet against The Blue Ridge Red Raiders and the Meteors of Montrose.
The Hornets came home with two wins tonight as they defeated Blue Ridge and Montrose.
Blue Ridge was defeated by a score of 60-21 & Montrose was defeated by a score of 55-18.
Winning for the Hornets against Blue Ridge was:
126- Troy Russell win by fall
132- Matt Davis won by fall
145- Brandon Lawson won by fall
1in JV action Anthony Parker won by fall.
Against Montrose, winning for the Hornets were:
126lbs Troy Russell won by decision
132lbs Joe Rutledge won by fall
138 lbs- Matt Davis won by fall
145 lbs. - Brandon Lawson won decision
152lbs- Gerald Pepper won by decision
170 lbs.- Jake Kabonick won by fall
195lbs- Alec Dragos won by fall
215 lbs.- Jon Kabonick won by fall
In JV action Mo Young won by decision victory as well at 145lbs!
Tonight the Hornets coaching staff also achieved its 100th and 101st wins! Thank you to everyone who has supported, wrestled for or is a part of the program in anyway, you are all responsible for this success!!