Wayne Highlands School District Earns State Honors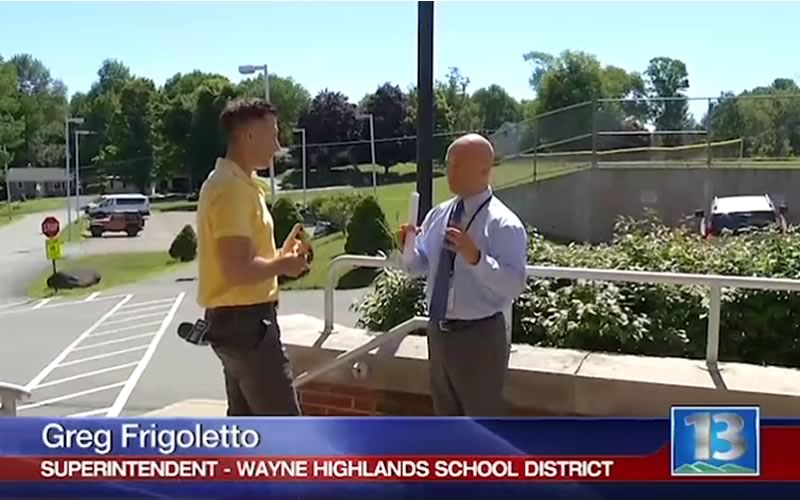 The Wayne Highlands School District has earned state honors.
The district, was one of only four schools in the state to receive the Keystone Energy Efficiency Award.
It's a tremendous honor for Wayne Highlands School District Superintendent, Greg Frigoletto
He lead Honesdale high school to the Keystone Energy Efficiency award.
The school was recognized for not only saving money, but teaching students the importance of the environment.
The school worked hand in hand with PPL.
The company helped identifying areas in the school that could be more energy efficient.
Frigoletto says these weren't dramatic changes, but changing behavior and the way of the thinking.
The school was also recognized for implementing the rocket
The compost machine takes scraps of unused food, mixed with wood chips to create a usable mulch.
Frigoletto's impressed by how far the school has come, but says hes not close to finished.
Winners of the award receive more materials to improve on energy efficient upgrades. Frigoletto says the district will continue focusing on using more environmentally friendly methods to save money.
Article Courtesy of:
BRC 13 - By Nick Volturo