Wayne Highlands Middle School Concert has been rescheduled to Wednesday, December 20, 2017 at 7:00 PM
Veterans of Foreign Wars Patriot's Pen Youth Essay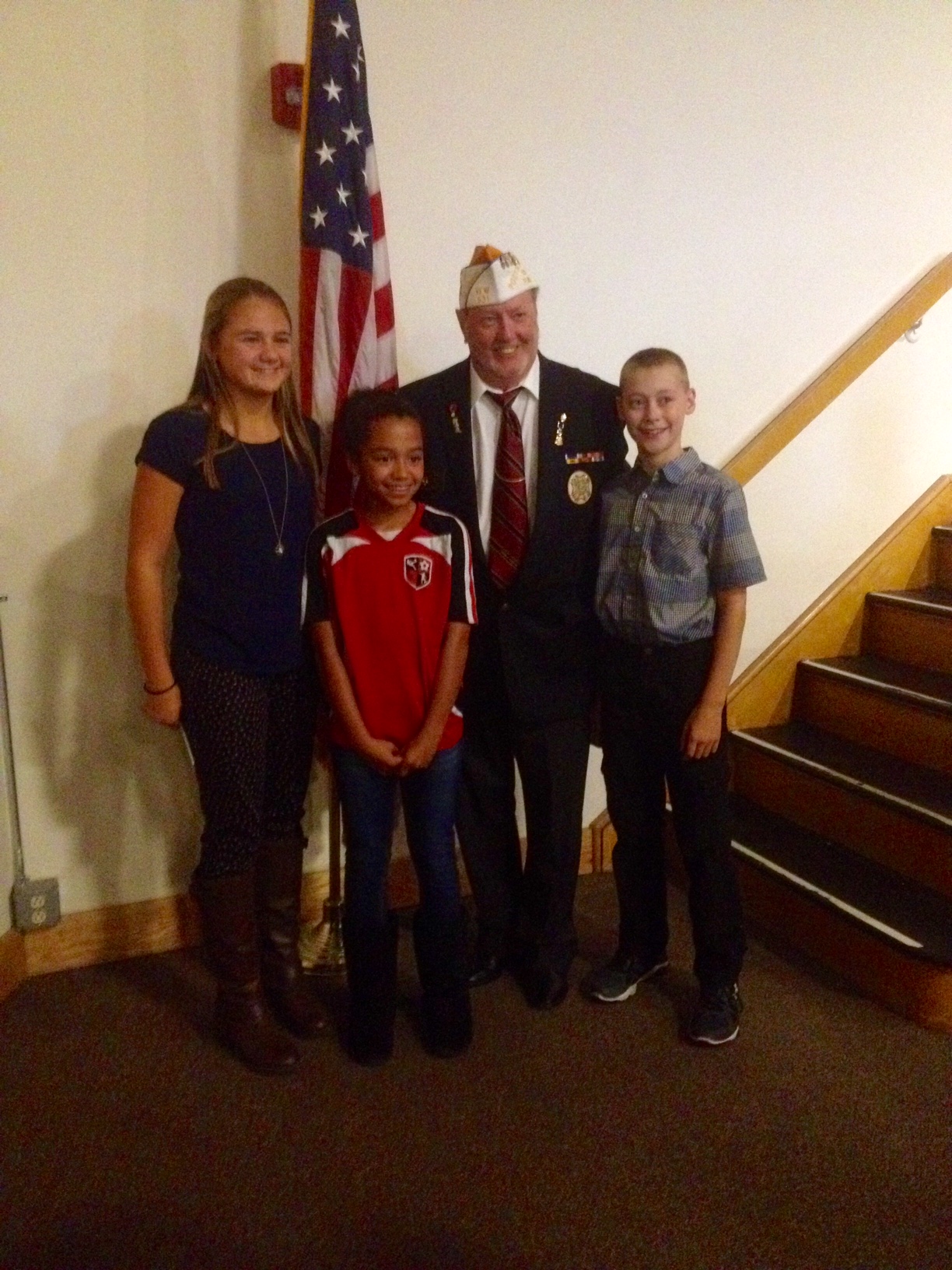 Each year the students at the Wayne Highlands Middle School participate in the Veterans of Foreign Wars Patriot's Pen Youth Essay Competition.Conducted nationwide, this essay competition gives 6th, 7th, and 8th grade students an opportunity to write essays about a different patriotic theme each year.Last year, 120,000 students participated nationwide.The first place national winner receives $5,000 and an all-expense paid trip to Washington, D.C.The 2016-17 theme is "The America I Believe In." Each Wayne Highlands Middle School student wrote an essay to enter in the contest and one student was chosen as a winner.
This year's winner is J.P. Ahern.His essay will advance to the regional level of competition, where one first-place winner will advance to the state level. Winning at the local level, J.P. received a $100 from the local VFW post. J.P. is a 7th grader at the Wayne Highlands Middle School, where he is a member of Boy Scout Troop 1.In addition, he enjoys participating in Little League and Biddy Basketball. Due to J.P.'s artistic talent, his future interest is to become an architect.
Runner up essays were written by 8th grader Sarah Meyer and 6th grader Amaya Yarrish.As runner-ups, each student received $25 from the local VFW post.
On November 11th, the Patriot's Pen finalists and winner read their essay at the Wayne Highlands Middle School Veterans Day Assembly. Phil Sheehan represented the local VFW, where he introduced the Patriot's Pen, finalists and winner. In attendance were staff, students, and veterans.