ATTN: Parent and Student SIS Portal Users. The GRADE Tab has been disabled as final grades are calculated. You will be able to review grades soon.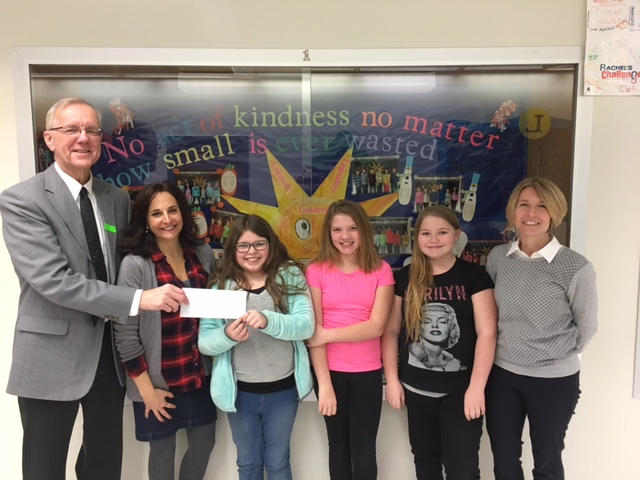 "Lakeside Elementary and Stourbridge Primary All Stars Club"
The Wayne County Community Foundation, Youth Advisory Committee recently presented a grant to the Lakeside Elementary School. Fifth grade students will be paired with Kindergarten students at the Stourbridge Primary School to act as mentors and work on projects that give back to the community.
Mr. William Gershey, Mrs. Nicole Curtis, Alexis Batzel, Jillian Penn, Ashley Hnatko, Mrs. Lisa Corcoran (Brielle Mosher was absent when photo was taken)