Due to inclement weather, all after school activities are cancelled for today, Thursday, March 21, 2019.
September 2016 Pirates of the Month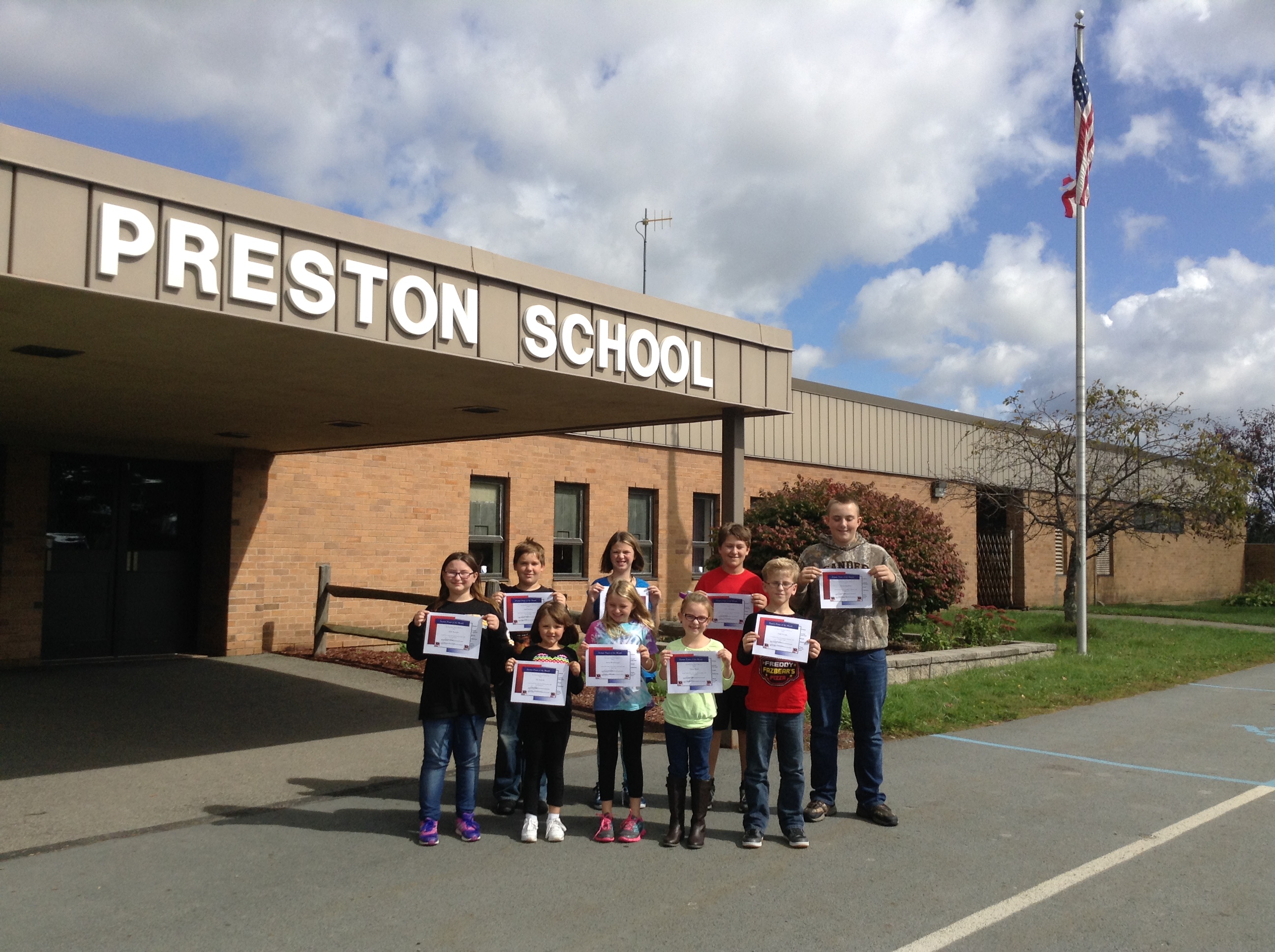 The Preston Area School is proud to announce the September 2016 Pirates of the Month. These students have been nominated and recognized for their honesty, kindness, academic achievement, helpfulness, and always giving their best effort. Pictured are Elle Budrick (Kindergarten), Emma Mead (First Grade), Clark Porosky (Second Grade), Stevie Woodmansee (Third Grade), Katie Kromko (Fourth Grade), Chloe Moore (Fifth Grade), Seth Shofkom (Sixth Grade), Corbin Croissette (Seventh Grade), and Hunter Matthews (Eighth Grade). Keep up the great work!