Women's Club presents scholarships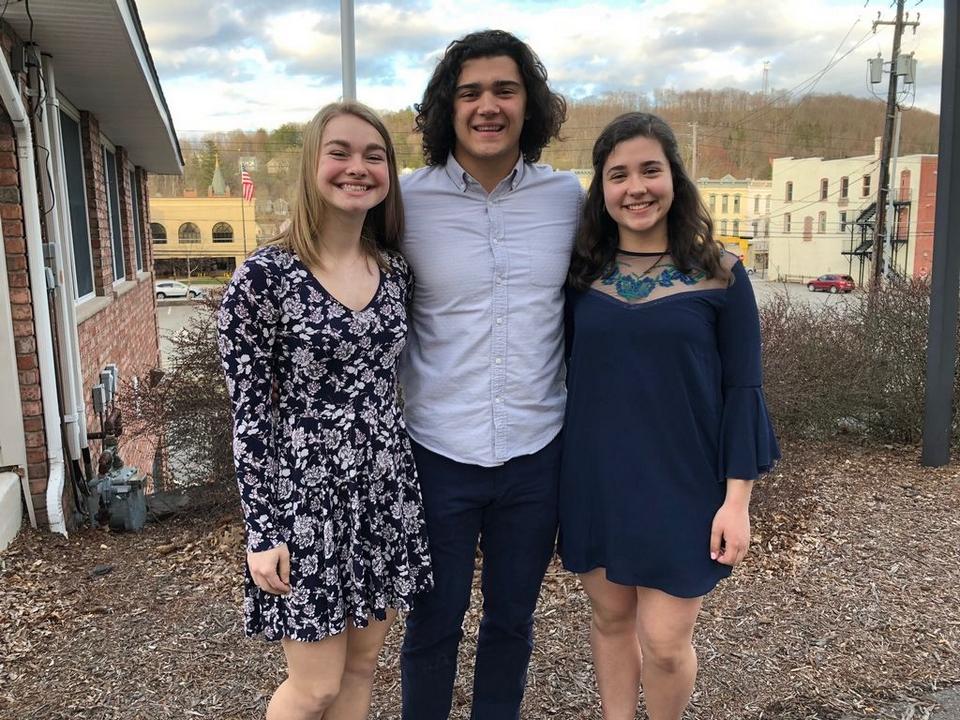 On Thursday evening April 26, the Women's Club of Honesdale presented their annual scholarships to three outstanding seniors from Honesdale High School.
Each of the students received a $1,000 scholarship to help them pursue their further education plans.
Sarah Keast stated she was planning to attend Fredonia, the State University of New York to study molecular genetics.
Dominick Vender explained his plans to attend Penn State to major in Business.
Madison Palmer will attend Saint Francis University in Loretto, Pennsylvania to start her path to become a physician specializing in allergies.
Each student had family attending to see them receive their awards and enjoy a reception following the ceremony.
The Women's Club funds these scholarships each year from the proceeds of their Art and Antique Show held each July at the Honesdale Middle School.
The Club members wish each of these current students as well as all the past recipients good luck in their future education.
Article by The Wayne Independent Writers