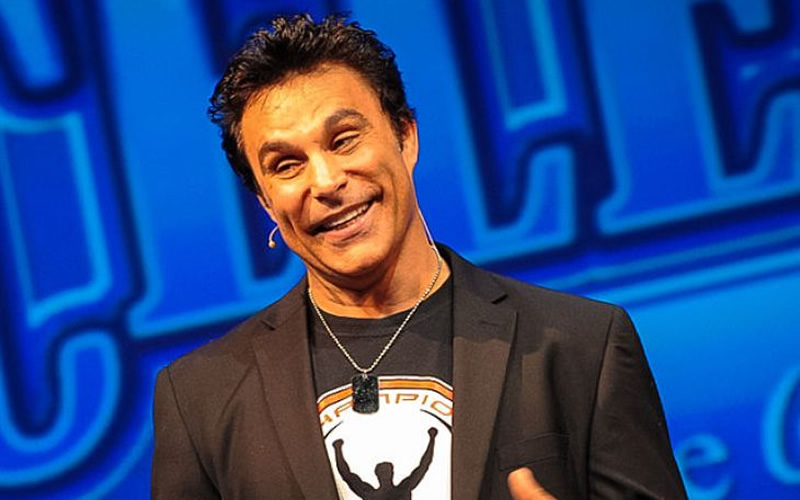 WEDNESDAY, MAY 24 at 7:00 PM

Former WWE wrestling champion Marc Mero will speak to adults and kids …free of charge …at Honesdale High School. Mr. Mero has traveled the country spreading his anti-bullying message to boys and girls, men and women.
It all began with a video Amy Williams came across completely by chance on social media. She saw it on Facebook and was brought to tears, a fact that inspired her to call up Marci Jones. Amy implored her friend to check it out and Marci''s response was the same. Both women came away with the same question: "Why can't we have someone like this come to Honesdale and talk to our kids?"
As it turned out, the answer was: "There's absolutely no reason why we can't. Let's do it!" That's how the quest to have former Golden Gloves and WWE champion Marc Mero speak right here in the Maple City.
Mero travels the country speaking to groups and delivering a message of hope in the face of these challenging times. Marc uses his unique style and hard-won lessons grounded in personal experience to discuss topics such as: bullying, substance abuse, peer pressure and suicide. His upbeat attitude and brutally honest presentation have won him kudos from all corners. Mero will speak at the Honesdale High School auditorium on Wednesday, May 24.
He' will do two presentations during the day for Wayne Highlands students, then at night open for the community. Admission is free. Doors open at 6:30 p.m. and Mero's presentation begins at 7 p.m.
Special Thank You to our community members and businesses who came through in the clutch and helped make Mero's appearance possible. Wayne County District Attorney Janine Edwards, the Wayne County Drug Task Force; Gerald Margraf and the Wayne County Heroin Prevention Task Force took the lead. They received invaluable support from the Jurgensen Family and Top Notch, the Goyette Family and BGM Fastener Company; the Stephens Family, Stephens Pharmacy; Irv and Eric Williams and Hillcrest Lumber; the Jones Family, Jones Painting; the Meagher Family - ReMax Wayne, Meagher Insurance and Meagher Law. Local entrepreneur Bob Zabady is also lending a hand, along with members of the Wayne Highlands PTA and Superintendent Greg Frigoletto. "We're so incredibly grateful to everyone who's helping make this possible," Marci said. "We couldn't have pulled this off without all the support we''ve gotten from our community."