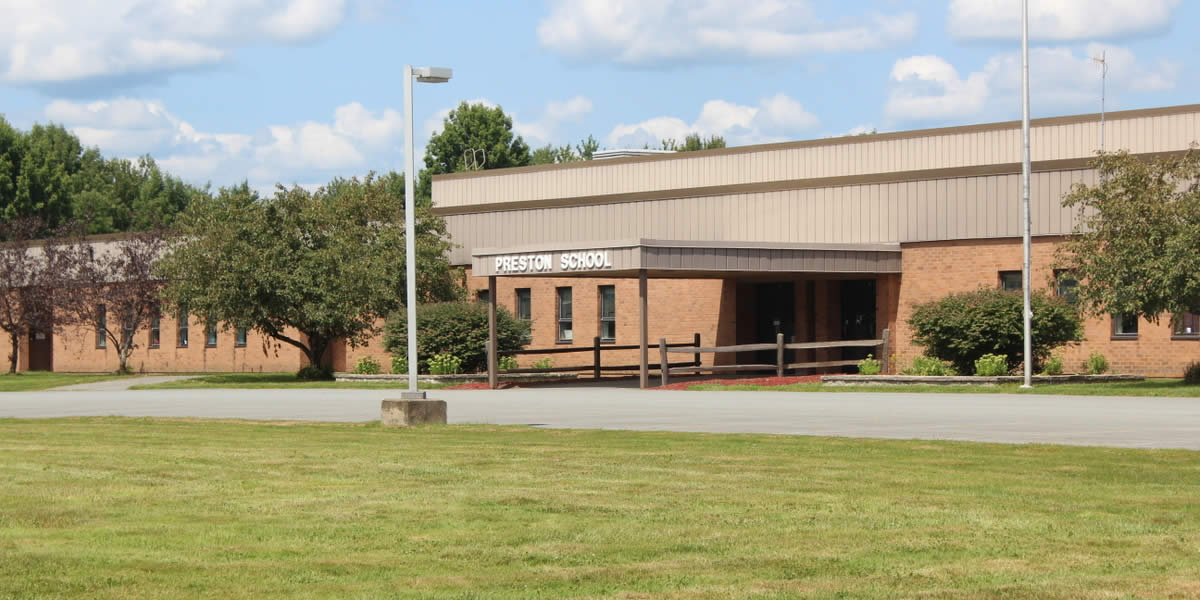 The Preston Area Elementary/Middle School is located in the northern part of Wayne County in Lakewood, Pennsylvania. Student enrollment is approximately 190 in grades K-8. The Preston school serves as a community center for many local volunteer groups.
A professional staff of 28 full and part time fully certified teachers serve on the staff. Many of the professionals hold advanced degrees. In addition, a support staff of10 assist in providing a safe and productive learning environment.
The Middle School curriculum is in compliance with standards established by the Pennsylvania Department of Education and the Wayne Highlands School District Board of Education. This includes Language Arts, Mathematics, Science and Social Studies. In addition, enrichment programs are offered in Art, Music, Health, Physical Education, Library Science and Guidance
Preston offers its students a variety of programs and services. Annual events include a Christmas program, Health Fair, Science and Art Fair, Career Day, Field Days and an 8thGrade Graduation Ceremony, as well as the opportunity to take curriculum related field trips. The school is supported by an extremely active Parent Teacher Organization that funds cultural arts experiences for the students throughout the school year.
Additional opportunities for enrichment exist through attendance and participation in school plays and concerts. Student government is active on the Preston Campus through an elected Student Council. There are dances throughout the year and sports activities including intramural and interscholastic basketball.