SAT Scores Exceed National Average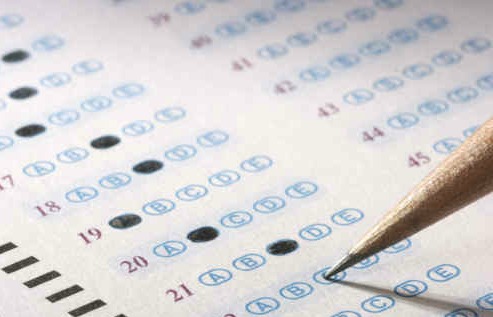 Students in the Wayne Highlands School District surpassed the state and national average for SAT scores in 2016.
At Wayne Highlands, 113 students took the test and had an average combined score in math and reading of 1,039, according to the state Department of Education.
The state and national average was 1,002, according to the state Department of Education.
The math and reading tests are potentially worth 800 points each for a possible total score of 1,600.
At Wayne Highlands, the students scored an average of 514 in reading and 525 in math.
Wayne Highlands Superintendent Greg Frigoletto said the administration and school board is extremely proud of the students and staff.
The superintendent and Assistant Superintendent Tim Morgan credited the students for their hard work and their teachers who inspire the students to excel.
"When you're inspired to do something you work really hard at it, and that's what these students have done," Morgan said. Frigoletto stressed that education is a people business, and to be successful you need people who care.
"We have teachers who care and who work hard and follow a system that we believe best prepares the students and helps them be successful," he said.
Morgan also said the district uses traditional, tried-and-true methods of educating but also is progressive and tries to stay on the cutting edge.
Three other school districts who serve a section of students in Wayne County also scored above the national and state average. Congratulations to all the students!
Courtesy of The Wayne Independent
By Kevin Kearney