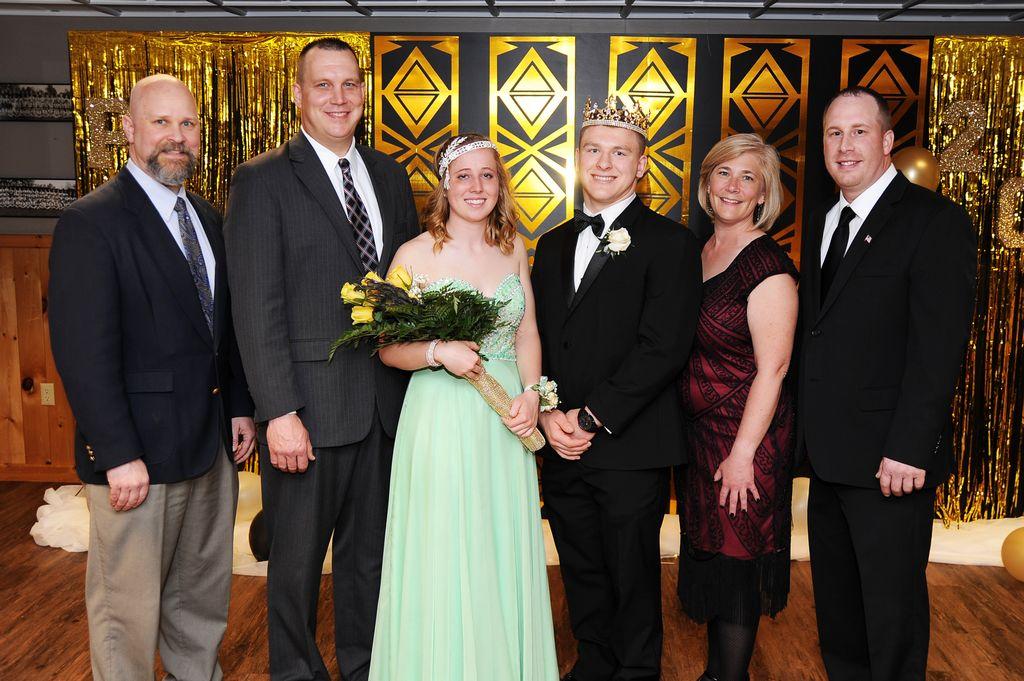 The annual Honesdale High School Junior-Senior Prom was held Saturday, Apr. 29 at Bryn Mawr Mountain Retreat and Conference Center, Honesdale.
The theme this year was 'Have a Roaring Good Time.' The dinner and dance took place from 4:30 to 10 p.m. with more than 300 students, administration and security staff attending.
Joseph LoBasso was in charge of safety and security during the event.
A buffet dinner was served by the staff in the main banquet dining room.
Nick Slish of Triple "S" DJ service provided the music.
Advisor Stacy Stone was in charge of crowning the 2017 Prom King and Queen.
Alec Dragos, son of Mr. and Mrs. Frank Dragos, was named Prom King.
Corinne Casazza, daughter of Mr. and Mrs. Peter Casazza, was named Prom Queen.