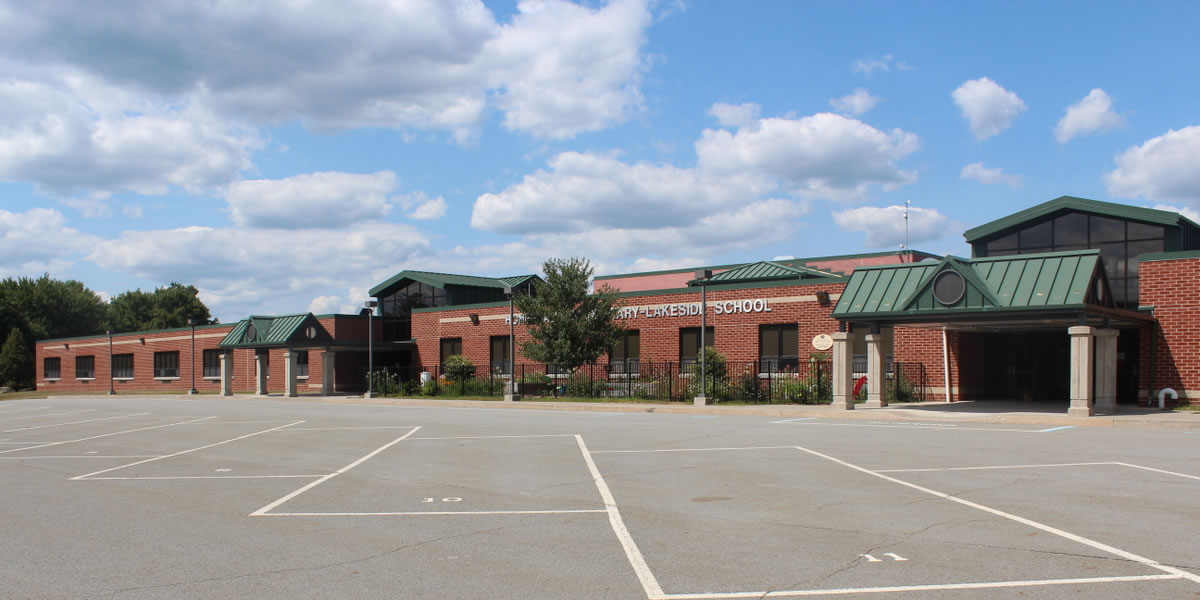 The Lakeside Elementary School, enrolls approximately 525 children in grades 3-5 that are bused from Honesdale and surrounding communities. The school is a center for a variety of community activities.
A professional staff of 35 full and part time certified teachers serve the Lakeside students.. Most professional staff hold advanced degrees. In addition, 16 non-professionals support students and teachers.
Lakeside Students receive a standards-based curriculum approved by the Pennsylvania Department of Education and the Wayne Highlands District Board of Education. The curriculum includes instruction in Language Arts (reading, writing, listening and speaking), Mathematics, Science and Social Studies. In addition, enrichment programs in Art, Music, Health, Physical Education, Library Science and Guidance are available to students. The program is basically a child-centered approach to learning that provides the necessary instruction to meet the individual needs of each student. Additionally, Lakeside Elementary offers Title 1 Reading and Math programs and instructional support teams for children who require academic support. A computer lab is integrated into all elementary programs.
The Lakeside Elementary School broadens curriculum with a variety of activities. With the support of an active Parent Teacher Association, the school year includes:
Red Ribbon Week, Book Fairs, Santa's Children Workshop, a Science Fair and Night of 1,000 Reading Stars. The PTA sponsors the nationally recognized Reflections Program and the school offers other cultural and art experiences throughout the year.