School Reopening Health and Safety Plan
A MESSAGE FROM SUPERINTENDENT FRIGOLETTO

SCHOOL REOPENING HEALTH AND SAFETY PLAN
On July 27, 2020, the Board of Education approved the Wayne Highlands School District Health and Safety Plan. The plan outlines our instructional and non-instructional school reopening activities for the 2020-2021 school year. As we are all well aware, the COVID-19 Pandemic has presented significant challenges to our entire community, and beyond. As a District, we are committed to the health and safety of all of our students, their families, as well as our faculty and staff. The Wayne Highlands' Plan has been developed fully cognizant that families may view the reopening of school differently. As a result, to begin the school year, we are providing three instructional options within the Wayne Highlands School District. After reviewing the WHSD Health and Safety Plan at http://www.whsdk12.com/ and having attended building level Question & Answer Zoom Meetings (see schedule and login information below), we are hopeful that our parents will be able to make informed decisions regarding their child's return to school. Listed below is a summary of the current instructional options to begin the 2020-2021 school year. Should Governor Wolf declare Wayne County a different color designation (yellow or red), options will be presented accordingly. As I have emphasized from the beginning, thank you for your continued cooperation, understanding and trust as we navigate through this very difficult and complicated time. We are ALL in this together.
A Message from Wayne Memorial Hospital:


IMPORTANT LINKS AND INFORMATION


Wayne Highlands School District Face Covering Order


Education Declaration Survey

Wayne Highlands School District Health and Safety Plan - Approved *Updated*


Fall 2020 Reopening Plan - Timeline and Initial Survey Results - Presented July 27, 2020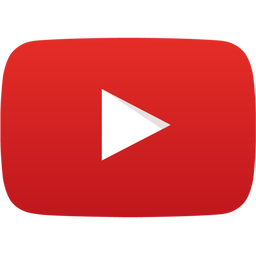 Wayne Memorial Hospital - COVID & Schools Reopening - A Collaborative Approach

Educational Options to begin the 2020-2021 School Year:
Please Note: You will be receiving an invitation to complete an online survey, indicating your Educational Declaration for each of your children, beginning on August 5, 2020. Parents must make a declaration for each of their children by August 10, 2020.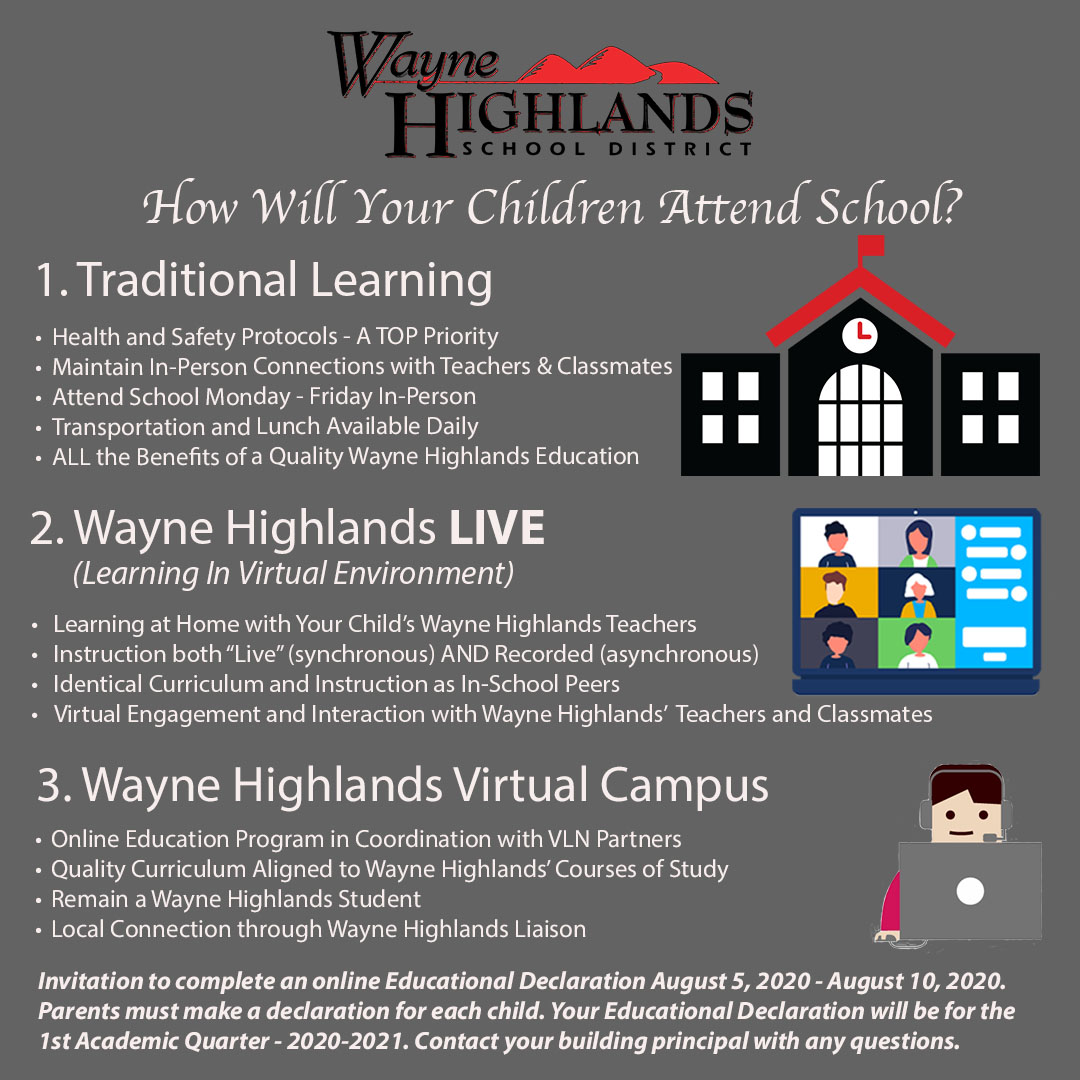 1.Traditional Learning (In-Person)
Health and Safety Protocols - A TOP Priority
Maintain In-Person Connections with Teachers and Classmates
Attend School Monday - Friday In-Person
Transportation and Lunch Available Daily
ALL the Benefits of a Quality Wayne Highlands Education
2.Wayne Highlands LIVE (Learning In Virtual Environment)
Learning at Home with Your Child's Wayne Highlands Teachers
Instruction both "Live" (synchronous) AND Recorded (asynchronous)
Virtual Engagement and Interaction with Wayne Highlands' Teachers and Classmates
Identical Curriculum and Instruction as In-School Peers
3.Wayne Highlands Virtual Campus
Online Education Program in Coordination with VLN Partners
Quality Curriculum Aligned to Wayne Highlands' Courses of Study
Remain a Wayne Highlands Student
Local Connection through Wayne Highlands Liaison
Question & Answer Session with your School Principal via Zoom:To join the meetings, log on to https://www.whsdk12.com, select the appropriate school, and click on the provided Zoom link at the designated time.