Due to inclement weather, all after school activities are cancelled for today, Thursday, March 21, 2019.
2017 Geography Bee Winner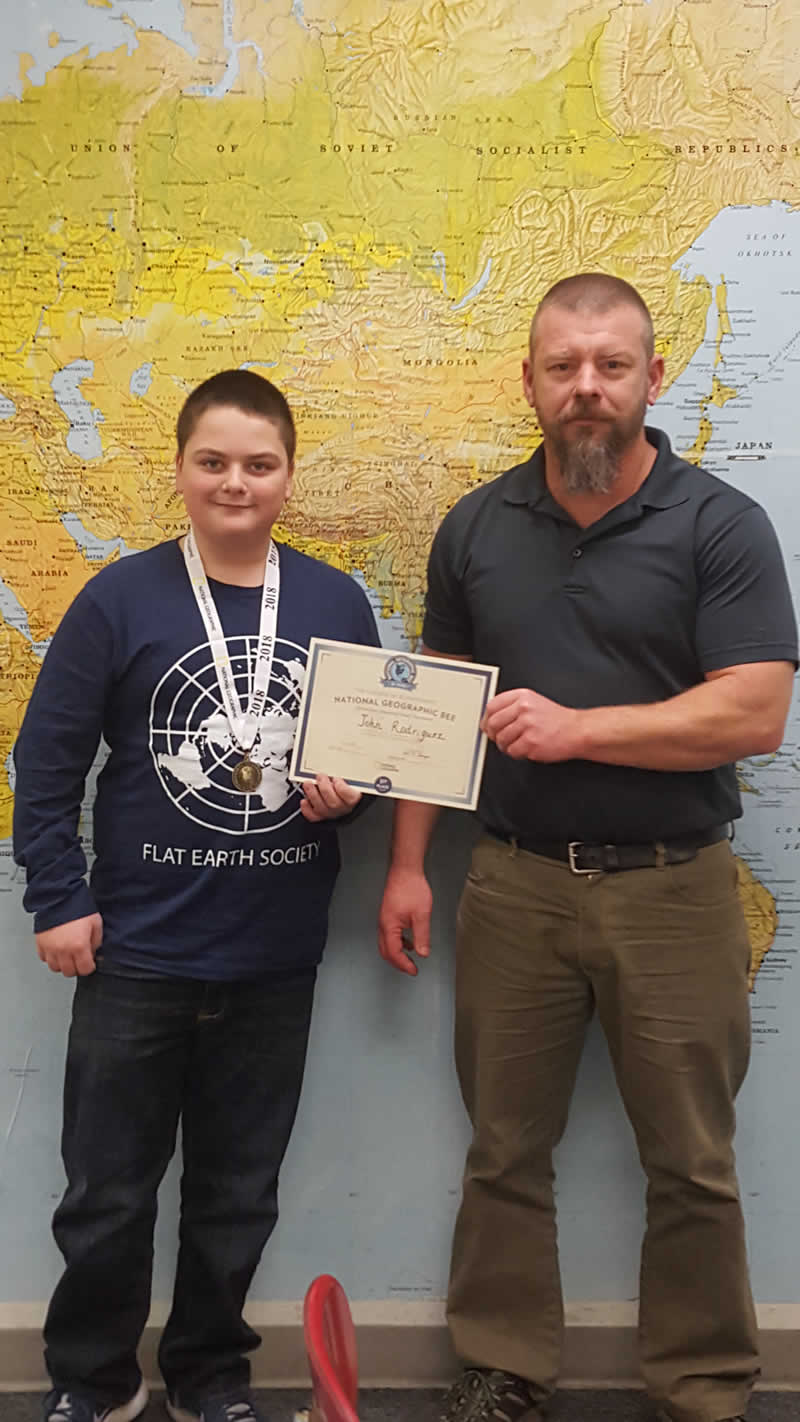 On December 22, 2017, the Wayne Highlands Middle School held their annual Geography Bee. Eighth-grader John Rodriguez was this year's winner. He competed against thirty students, ten from each grade level. John will now take an online test to see if he qualifies for the state level competition.