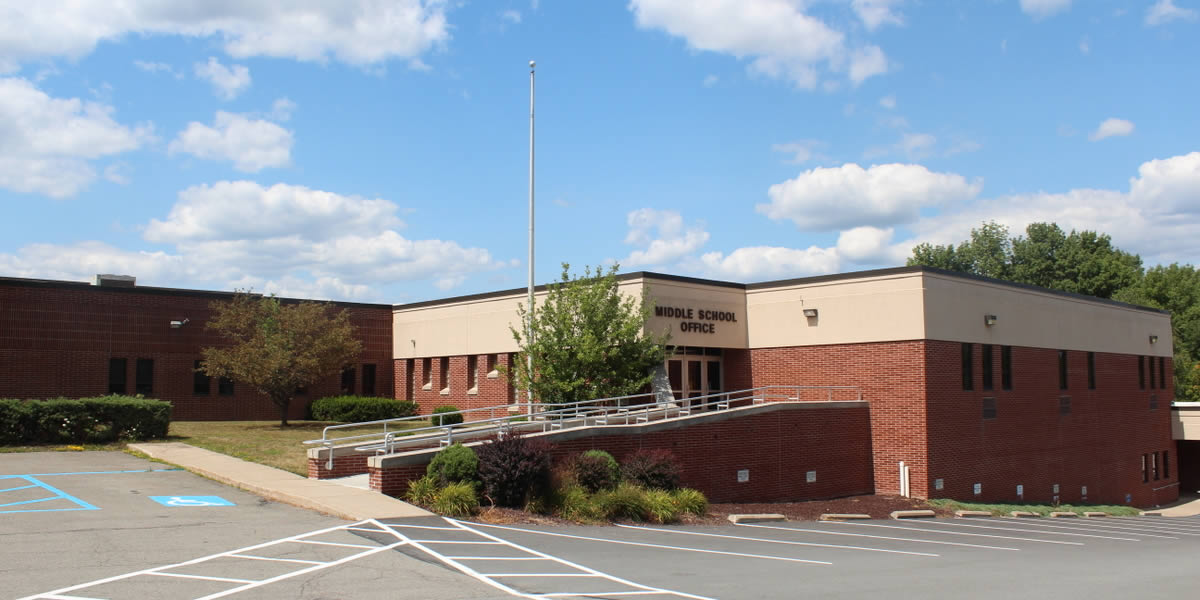 The Wayne Highlands Middle School serves approximately 550 students in grades 6 through 8. A staff of 49 professionals strive to promote the best educational environment for all students. The Middle School curriculum is in compliance with standards established by the Pennsylvania Department of Education and the Wayne Highlands School District Board of Education. This includes Language Arts, Mathematics, Science and Social Studies. In addition, enrichment programs are offered in Art, Music, Health, Physical Education, Family and Consumer Sciences, Technology Education, Library Science and Guidance.
The Wayne Highlands Middle School offers a wide variety of activities throughout the school year. Activities such as basketball, football, soccer, hockey, softball, wrestling, and arts and crafts are available within an extensive intramural program.
Interscholastic sports are available for all 7th and 8th grade students. Sports activities include: boy's and girl's basketball, field hockey, wrestling, football, boy's and girls; cross country, track and field and soccer.
In addition, concert band, cadet band, symphonic band, jazz band, chorus, girls ensemble, and an Operetta are available. The school supports an active student council and PTA.