National Geographic Geography Bee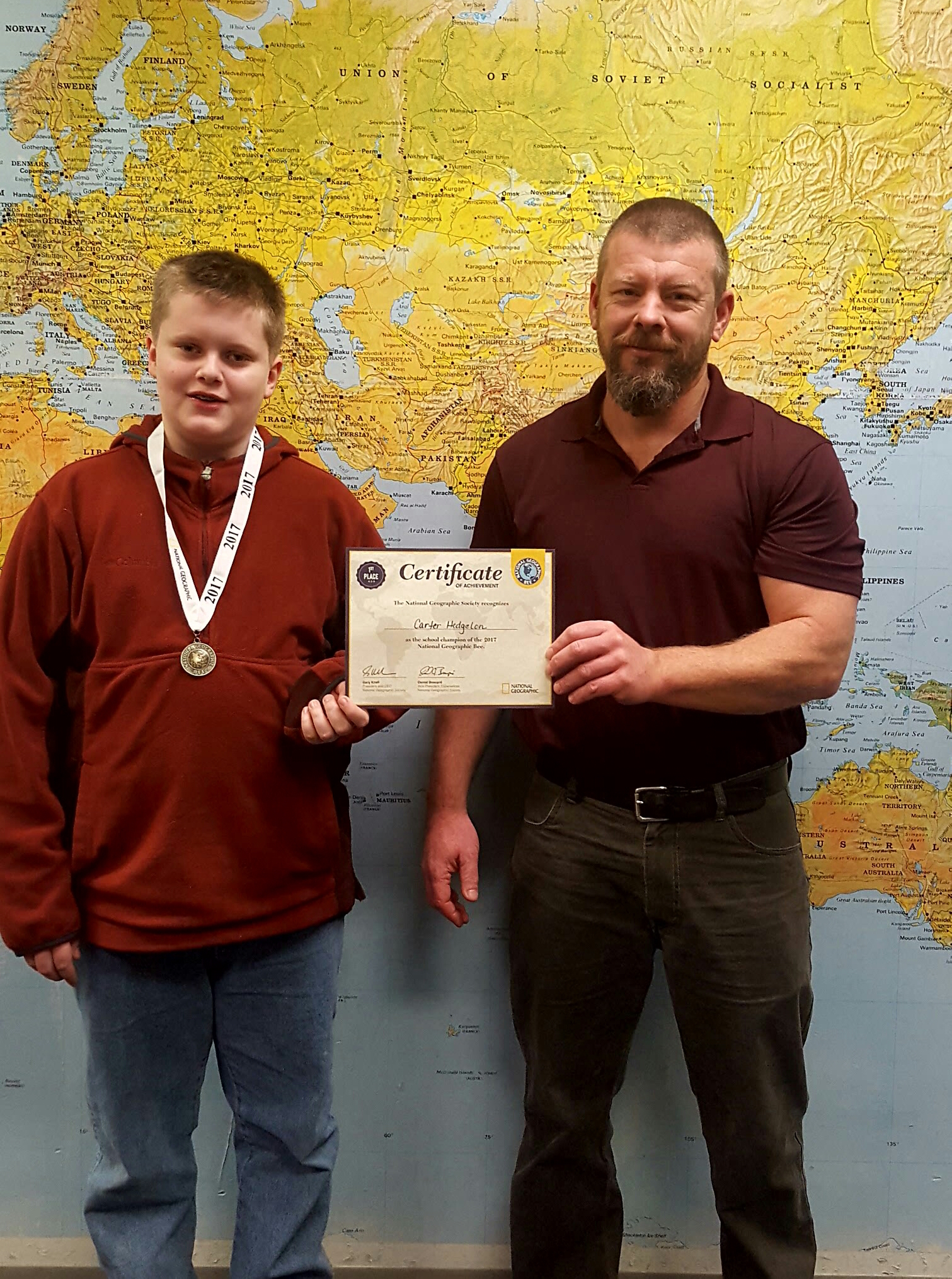 Each year the National Geographic Society sponsors a Geography Bee. Students in grades 4-8 from around the United States participate in their respective schools.
Wayne Highlands Middle School held their Geo Bee on Friday, December 19, 2016. Before the students made the final round of competition, each social studies class held a preliminary round to determine those students who would go before the student body. Thirty students made the cut off, with one competitor coming out on top.
Seventh grader Carter Hedgelon managed to stay alive beating out runner ups Abigail Robson and Gibson Goodenough, who are both eighth graders.
Carter will now take a written test to be able to compete in the state finals which will be held at the Pennsylvania State Museum in Harrisburg.
We want to wish Carter the best of luck in making it to the next round and having the opportunity to represent the Wayne Highlands Middle School at the state competition.