Women's Club Regional Art Competition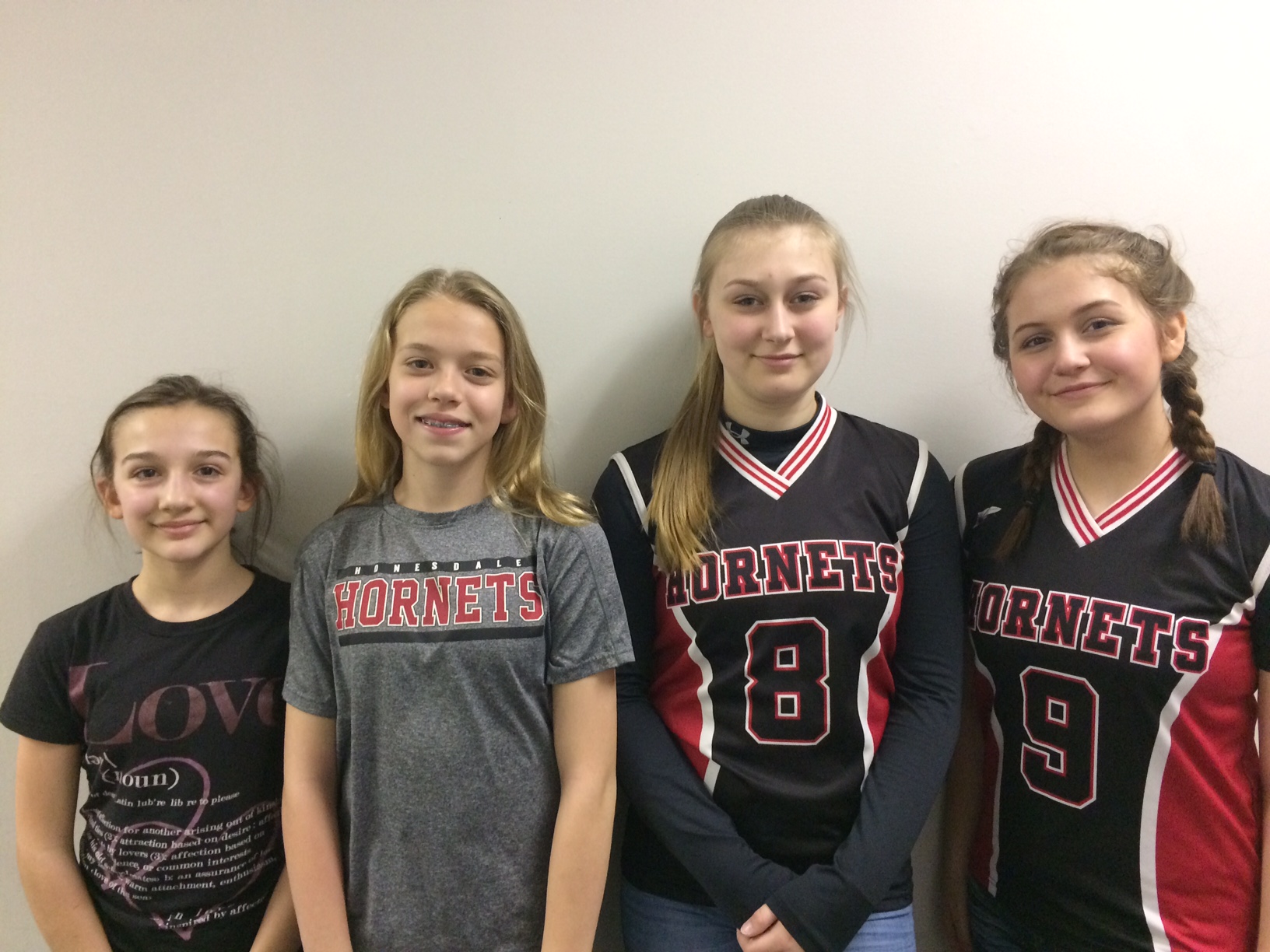 Picture: Left to Right: Annabelle Wengler, Rachel Collins, Paige Schmittt, and Mia Yatwa: Absent from the picture Julia Eisele and Riley Skelton
A group of artists from the Wayne Highlands Middle School were recently showcased at the Wayne County Public library during the month of March. Each year the Women's Club of Honesdale sponsors a regional art competition for local middle and high school students. The Women's Club uses the library to honor and recognize the talented, young artists of Honesdale and the surrounding communities.
Local art teachers select a number of pieces to represent the best student artists to participate. Once pieces are entered, a panel of local artists and craftsmen, including Wayne Highlands very own, Mrs. Ellen Silberlecht, scrutinize the technical and creative abilities demonstrated by the students.
The Wayne Highlands Middle School is proud to report that many of our students earned high honors in this competition.
Earning an honorable mention in the seventh and eighth grade category was eighth grader Julia Eisele. Third place went to eighth grader Riley Skelton, and second place went to eighth grader Paige Schmitt.
In the Fifth and Sixth grade category, second place went to sixth grader Rachel Collins.
Wayne Highland's overall winners, earning first place for the fifth and sixth grades was Annabelle Wengler, and in the seventh and eighth grades was Mia Yatwa.
The exhibition ran through the end of March at the Wayne County Public Library. If you did not see these wonderful pieces of art work, you can also visit the Mrs. Beisel's Facebook page, Mrs. B's Room. Mrs. Beisel's Facebook page also has many other examples of her students amazing artwork.