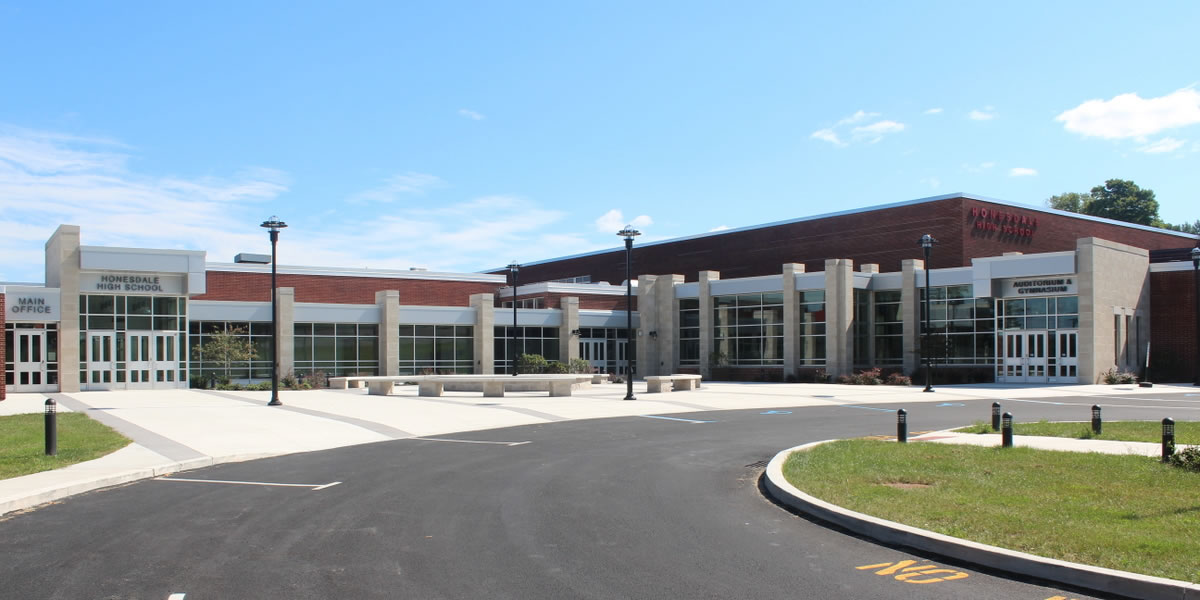 Honesdale High School is a public, four-year, regional high school serving grades 9-12 in Honesdale, Wayne County, Pennsylvania, United States, as a part of the Wayne Highlands School District. In 2010, the School reported an enrollment of 978 pupils in grades 9th through 12th. The school employs 67 teachers, yielding a student–teacher ratio of 14:1. According to a report by the Pennsylvania Department of Education, 100% of its teachers were rated "Highly Qualified".
In 1813 the Honesdale Academy which was a private preparatory school and the forerunner of the Honesdale High School, was founded. In 1875, the first class was graduated from a public high school in Honesdale. Honesdale's first modern building constructed for school purposes was opened in 1909. In 1924, the consolidation of six political subdivisions formed the first union school district in Pennsylvania. On April 6, 1959 the present high school building was constructed. In 1970, under the School District Reorganization Act, the district was again expanded. The new name became the Wayne Highlands School District.
Honesdale High School offers a variety of clubs, activities and an extensive sports program. Eligibility for participation is determined by school board policy and in compliance with standards set by the Pennsylvania interscholastic Athletics Association (PIAA).