Due to inclement weather, all after school activities are cancelled for today, Thursday, March 21, 2019.
Airmen Welsh HHS Alumni Visits Kindergarten Class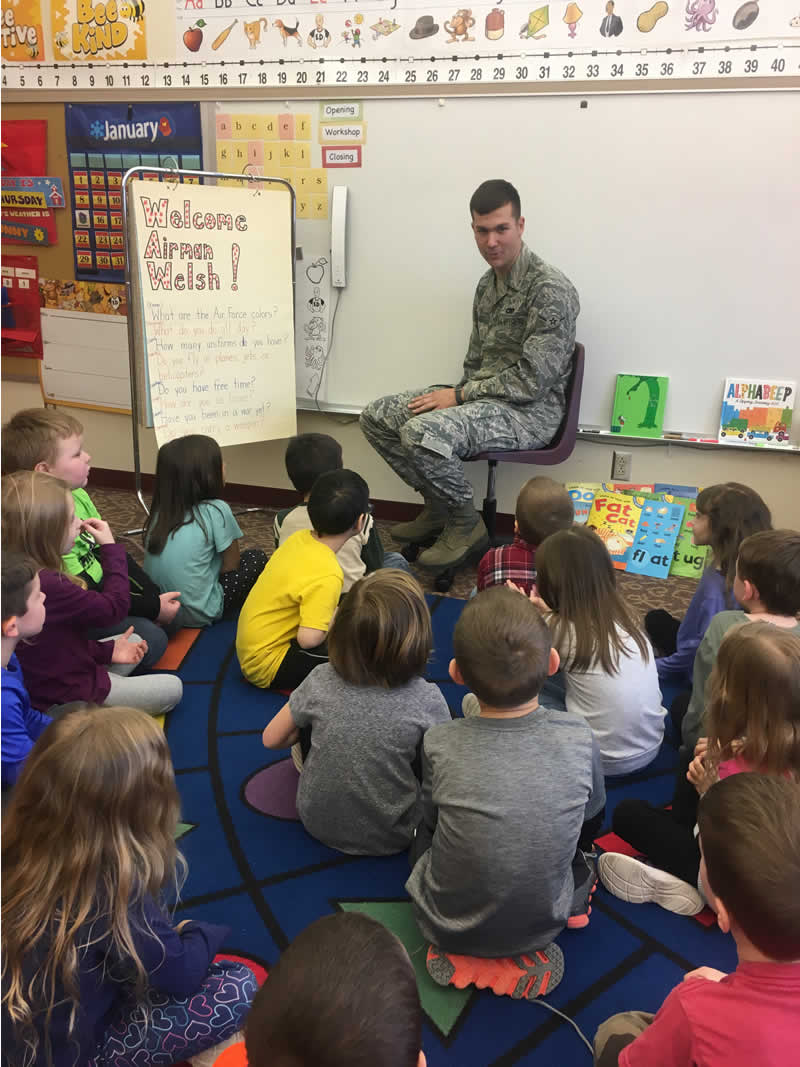 Airmen Kody Welsh (HHS graduate of 2016) stopped by to visit our Kindergarten classroom today. Mrs. Ludwig's class sent him letters and pictures in the Fall and have been in contact with him throughout this school year. Mr. Welsh was home on break and decided to stop by to meet our students in person! He sat and answered all of their questions about the Air Force, and even taught them how to stand at attention and salute! The students loved meeting him. Mrs. Ludwig's class will continue to send him letters and pictures throughout the remainder of this school year. Thank you Airmen Welsh for your service to our beautiful country.