Wayne Highlands Middle School
Wayne Highlands Middle School
Questions and Answers
Q: Will there be a sick nurses room vs normal nurse room?
A: We will have an isolation room for our nurse to utilize where a symptomatic student will be separated from other students until a parent/guardian can pick the student up.
Q:If you choose option 1, and it proves not the best atmosphere for your student do you have to wait until Quarter 2 to change to a different option?
A: When you declare for Option 1, 2, or 3 you are making that declaration for one marking period at a time.If you feel the option you have chosen is not the best atmosphere for your child, please contact me directly to discuss how we may improve or support your son/daughters experience.
Q: If I choose option 2, we will receive text books, etc.?
A: We will provide any students on Option 2 with the necessary resources to participate in those classes, including text books, prior to the start of the school year.
Q:Who are the health officials the school is utilizing that make the decision for quarantines, etc.?
A:Wayne Memorial Health officials and doctors, our school nurse, local department of health officials and any further guidance that maybe provided by the CDC and PDE.
Q:Are temperatures going to be taken daily?
A: The school district, in collaboration with Wayne Memorial Health Officials, will be providing resources for parents/guardians to conduct health screenings prior to students leaving their homes.The nurse will take temperatures and screen for other symptoms on a case by case basis.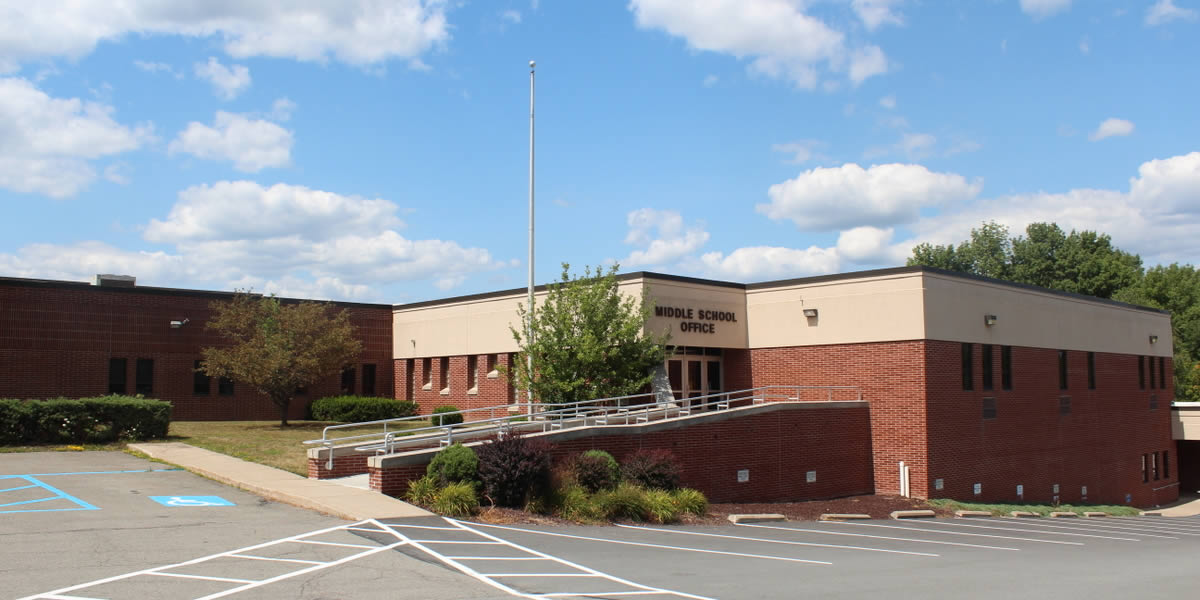 Wayne Highlands Middle School is a public school, serving grades 6-8 in Wayne County, PA as a part of the Wayne Highlands School District.
---
Aug 7, 2019
Homeroom listings for the 2019-20 school year have been announced for the Wayne…
MIDDLE SCHOOL FITNESS CHALLENGE
An invitation is extended to all faculty, staff and students of the Wayne Highlands Middle School to enter the 10,000 daily step Fitness Challenge. During this crisis, with the cancellation of school, sports and other recreational activities, it's important to keep including some form of movement into your day. We need it for both our body and mind.

Your challenge starts Monday, March 30 and continues until we return to school. The goal is to achieve 10,000 steps of movement or more each day. Now that the weather is warming up, it's so important to get outside for some fresh air. If the opportunity to get outside for movement isn't possible for some of you, be CREATIVE, there are other ways to achieve that goal.
Please keep a record of each day, starting Mon, March 30 that you exercise and the total # of steps you achieved for that day (if you have a device that keeps track of this, that could be your record of your daily steps). Upon return to school, you can give that record to your homeroom teacher. A student from each grade level, as well as a faculty member, who had the highest # of days with 10,000+ steps will win a prize. If there are multiple students/faculty with the same # of days, we will have a drawing for an overall winner.

This is a great opportunity to take care of yourself and stay healthy!! Be creative in how you achieve those 10,000 daily steps. Don't forget to send photos for the yearbook to Mr. Griffis and Ms. Freer.
Hoping you and your family are staying safe and well and that we're able to return to school soon.
---