Raise Thriving Kids A Night with Audrey Monke

Learn Strategies for Growing the Skills & Character Traits Kids Need to be Successful, Thriving Adults
Audrey Monke, author of Happy Campers: 9 Summer Camp Secrets for Raising Kids Who Become Thriving Adults, is the owner and director of Gold Arrow Camp in Lakeshore, California. She is among the nation's most well-respected experts on the topics of summer camp and friendship skills. For more than 30 years, Audrey has researched and improved practices at her camp to promote belonging, friendships, and character growth. Her parenting website and podcast (Sunshine Parenting) have a loyal following of like-minded parents wanting to raise kids who become thriving adults. She is the mother of five kids (ages fifteen to twenty-five) and lives with her husband, Steve, and two teenage sons in Clovis, California.
Tuesday, October 1st, 2019 | 6:30 – 8:00 pm
Lakeside Elementary School, 129 Lakeside Drive, Honesdale, PA 18431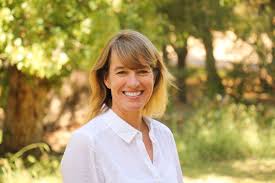 Workshops with Audrey Monke
AMSkier Insurance is proud to partner with Wayne Highlands School District and Audrey Monke to bring this series of workshop on parenting and behavior management to our community.