Students Donate School Supplies for Wildfire Victims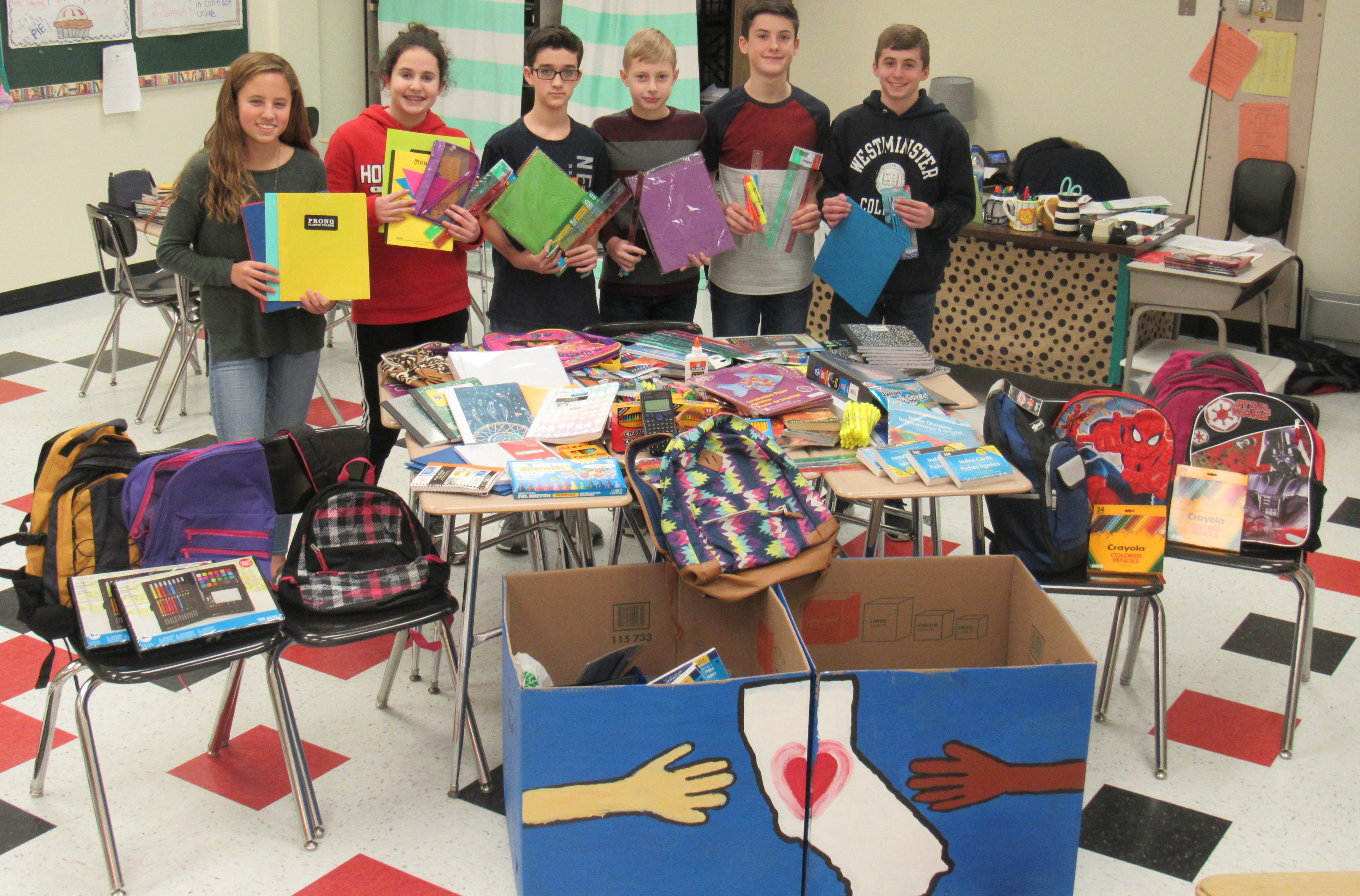 Students in the Wayne Highlands Middle School recently sponsored a drive to collect school supplies to be sent to the students in Sullivan Middle School in Bonsall, California. The California middle school was directly in the path of the Lilac Fires that raged through southern California. Many of the students, faculty, and administrators lost their homes right before Christmas. Although everyone now has a place to stay, they do not currently have homes of their own, and many were without insurance.
Last year, sixth graders in Mrs. Zimmer's and Miss Freer's classes were pen pals with the sixth graders at Sullivan, where Mrs. Zimmer's niece is a sixth-grade teacher. When they learned of the difficulties of their pen pals, they stepped up to help by donating notebooks, pencils, paper, backpacks, binders, erasers, and much more. The Student Council was the official sponsor of the drive, and all the grades of WHMS donated enough supplies to fill two 6 cubic feet boxes.
This year's sixth grade sent Christmas cards to the Bonsall sixth graders, and are looking forward to becoming pen pals with them as well. WHMS has been in touch with the California teachers, and they are very touched by the generosity of Wayne Highlands.
Picture: Student Council Officers