The Damascus Area School held their biennial Fall Carnival on Friday October 20.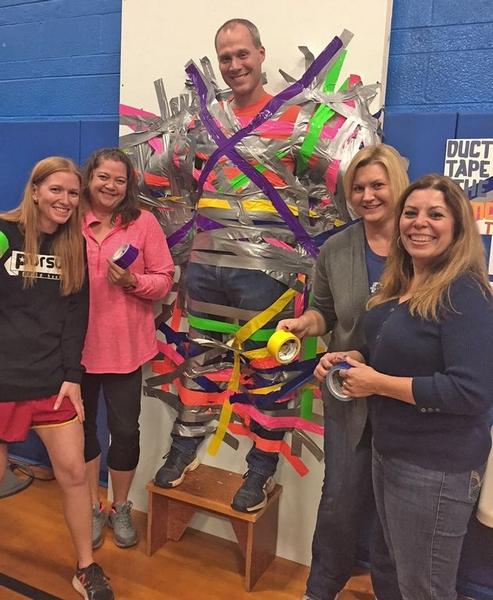 The carnival is the kickoff for the school's Red Ribbon week, when we focus on the message of making positive, drug-free choices.
As has been the case for many years, the community turned out in huge numbers to support the school programs, play games, share in fellowship, and enjoy refreshments.
Teachers and school groups sponsored games, concessions, raffle baskets, and other activities. The PTA duct-taped Principal Dave Jagger to a wall as their activity for the evening, drawing a big crowd.
Taping the principal to a wall proves to be a successful fundraiser...
The Damascus Area School uses the carnival as a fun evening to help pay for class trips, positive reward activities, and other ways to support our students through the proceeds from the games and refreshments.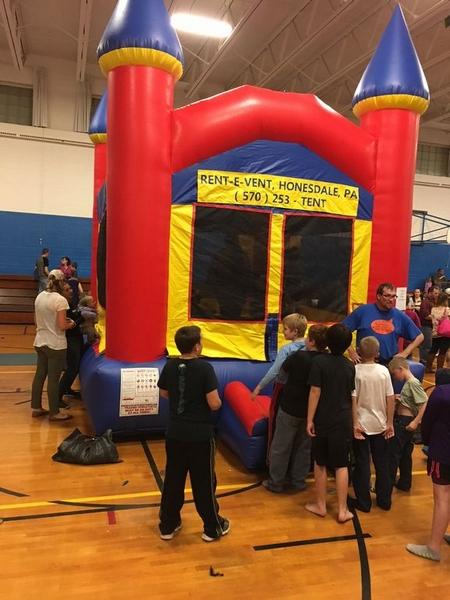 Special thanks to Rent-E-Quip for the donation of the cotton candy machine as well as the big bounce house!
Above all, thank you to the entire Damascus School community for supporting the carnival, for keeping the event safe and positive, and for all that you do throughout the year for our students.