Sherman makes All-State Choir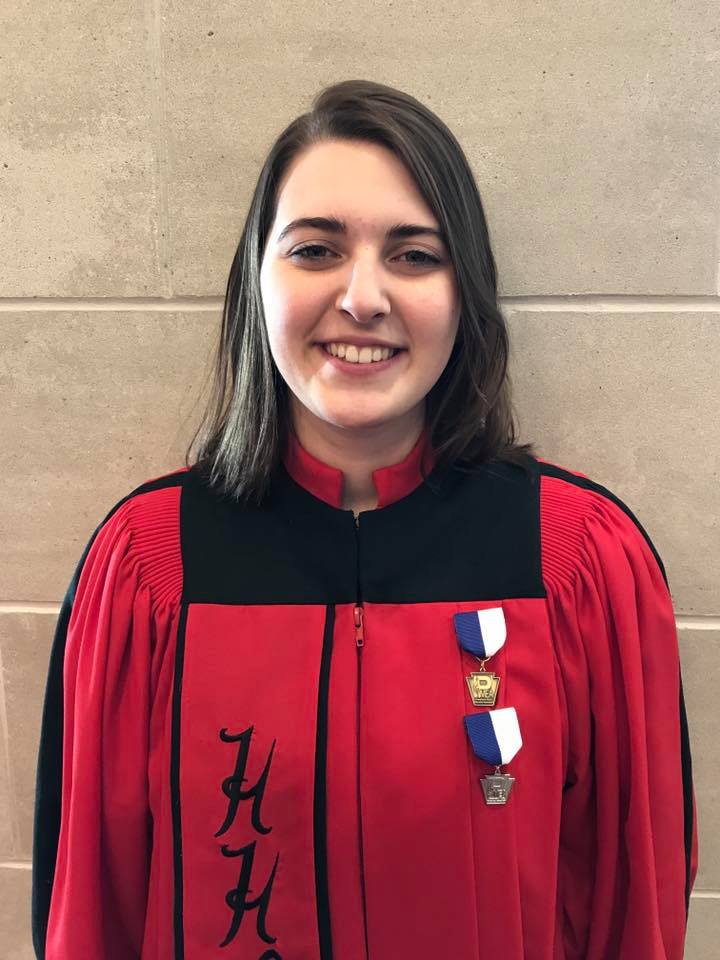 Congratulations goes to one local high school student.
Ella Sherman, a sophomore at Honesdale High School, has been accepted into the Pennsylvania All-State Choir this April.
Her journey began in October of 2018 at the District Chorus Pre-Auditions in Tunkhannock.
Ella auditioned along with approximately forty other students to participate in the District Chorus Festival.
She was among the top twenty students accepted into the choir.
In February 2019 the festival took place at Lakeland High School and at that point Ella auditioned to advance to the next level, Region Chorus.
She was among the top ten students to advance to the Region level and participated in the Region Chorus festival in March 2019 at Canton Area High School.
This was her last audition and at this point she placed in the top four in her voice part to be accepted into the All-State Choir!
Ella will be traveling to Pittsburgh, PA on April 3-6, 2019 to sing with the top vocalists from the state of Pennsylvania.
She will be working with a guest conductor from The University of Michigan. These students who have never sung together before will practice for three days and conclude with a concert at the David Lawrence Center.
Honesdale High School Choral Director, Martha Curtis, expresses how proud she is of Ella and her accomplishment.
"It is a very lengthy and tedious process but in the end it is extremely rewarding.
"To be able to sing with such talented musicians and guest conductors is an experience that will never be forgotten.
"Honesdale High School hasn't had a student attend the All-State Choir in five years so having Ella represent our school in such a positive way is truly an honor. I am very excited that Ella is only a sophomore and will have two more years to audition to attend this event. Music touches lives in a way that cannot be described and I am so happy that Ella is able to be a part of this life-changing event."
When asked about what it takes to reach this level of musicianship Ella responded, "It takes a lot of dedication and practice.
"Each festival has new music for me to learn and each one less and less time to learn it so I have to spend several hours a night practicing."
Ella's favorite part of participating in these festivals is: "experiencing music with other people who are as dedicated and devoted as I am to singing."
Her future plans are to study music education so that she can "inspire other young people through music."
Ella not only is a part of the Chorus and Chamber Choir at Honesdale High School but she is also involved in Band and Wind Ensemble.
She is an active leader in everything that she is involved in at the school. We wish Ella luck as she embarks on this endeavor.