Wealth of Cultural Excellence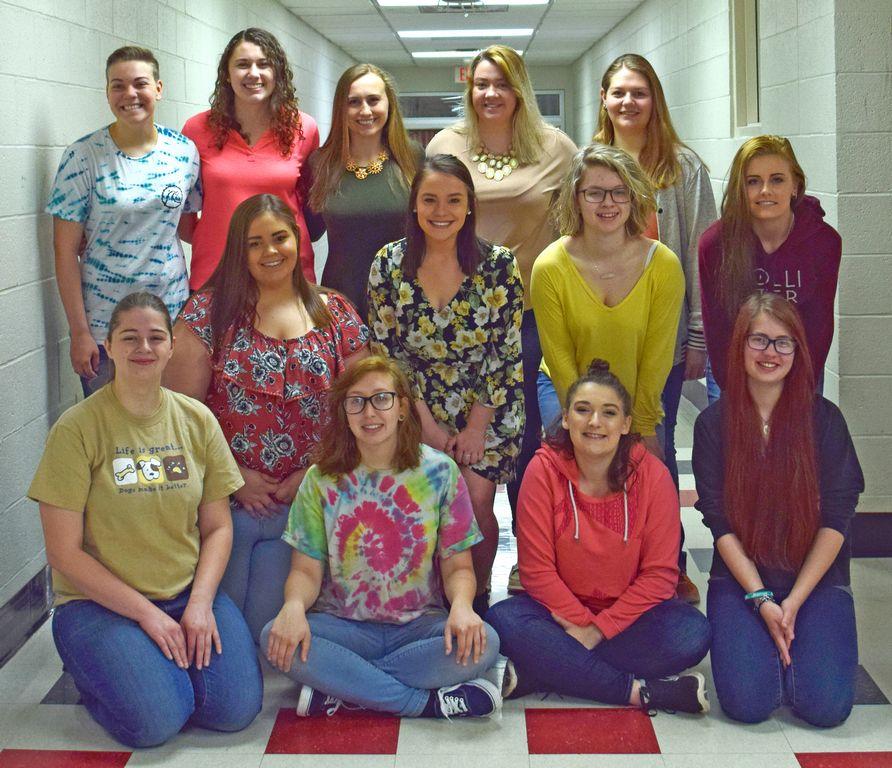 The Wayne Highlands School District will be a veritable wealth of cultural excellence this weekend with multiple performances spread across their district.
On Friday May 12, Honesdale High School presented a joint production of its annual Spring Band and Chorus Concert combined with their Fine and Practical Arts Show.
According to Choral Director Martha Curtis, the art show commenced at 5 p.m. and run until 7 p.m. Works of diverse mediums including pottery, painting, welding and drawing will be on display in the high school gymnasium and the adjacent hallway.
Work from all grade levels will be featured but the Fire Arts department has chosen the work of 15 seniors to highlight for the show.
Following the art show, the band and chorus concert will begin at 6:30 p.m. The chorus will feature a compilation of group songs and solo performances by Emily DeCrotie, Jordan Pugh, Angelea Francesco and others.
There will also be a choreographed piece from the Broadway Musical "Hamilton" which features soloists Melody Feustel, Nicholas Theobald, Michael Kirk, Gracie Gombita, and Kirsten Gager.
Lastly, the chorus performance will feature a Children's Choir containing vocalists from all schools in the district. They will sing "Hope for Resolution," a song about diversity written for Nelson Mandela and F. W. de Klerk.
Selections from the High School Band contain parts of Percy Grainger's "Country Gardens" as well as numerous pieces by Duke Ellington.
The band's Wind Ensemble will also perform a tribute to the late Chuck Berry to close the show. In honor of his death on March 18 this year, the ensemble will perform a rendition of "Route 66."
Preston play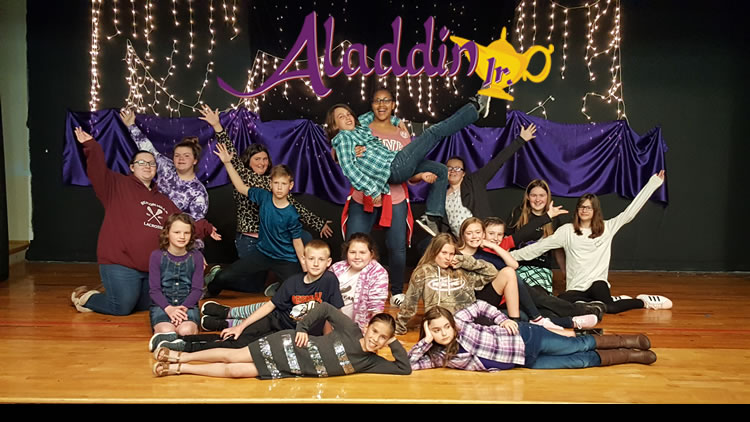 Elsewhere in the district, Preston Area School will be preforming its student play "Disney's Aladdin Jr." on Friday May 12 and Saturday May 13 at 7 p.m. in the school's LGI.
The show features music by Alan Menken, Howard Ashman and Tim Rice.
The play tells the story of street-rat-turned-prince Aladdin who falls in love with the plucky princess Jasmine and all the wacky adventures that ensue as he tries to win her heart.
It stars Waylon Madugno as Aladdin, Natasha Hendrickson and Makenzye Telesky as Narrators, Brittania Brown as Genie, Lindsay Delmarter as Princess Jasmine, Trysten Evanitsky as Iago, Trinity Sullivan as Jafar, Stasia Todd as the Magic Carpet and Randi Thompson as the Sultan.
The play also features Nick Porosky as Prince Dahdu and a guard, Landen Estus as Prince Baba of Ganoush and a guards Wynter Stanton as Razoul, and Unique Anderson, Allison Lewis, Makenzie Telesky, and Emma Thompson as townspeople of Agrabah.
The production is directed by Melanie Hansen with music direction by Erin Canedy, technical direction, lighting and sound by Fred Smith and set design by Jason Smith.