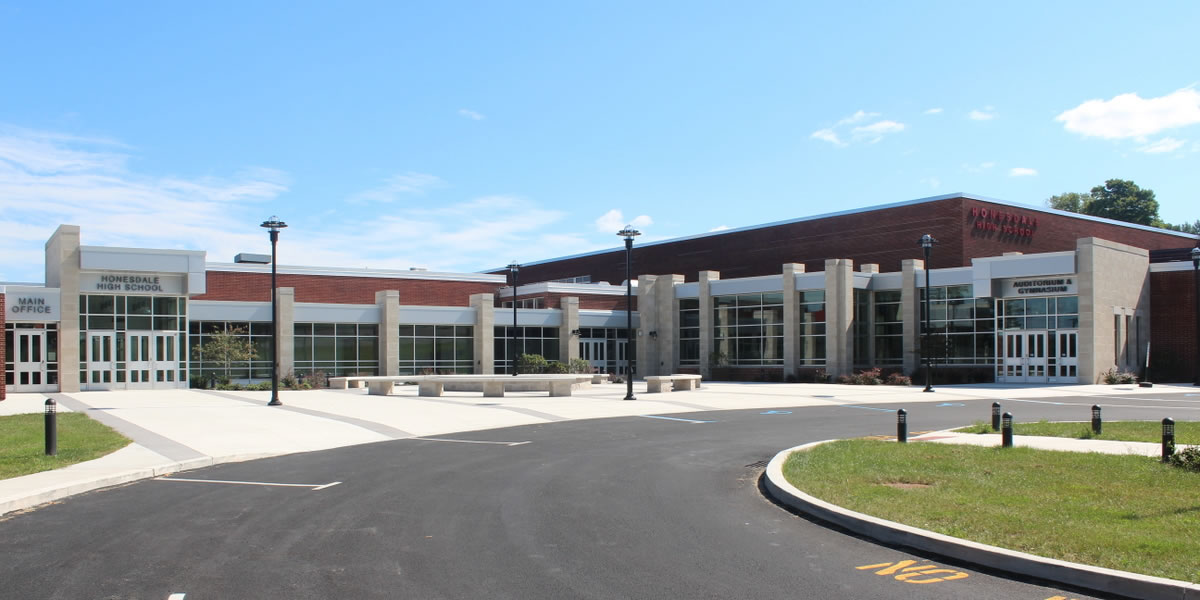 Honesdale High School is a public, four-year regional high school serving grades 9-12 in Wayne County, PA as a part of the Wayne Highlands School District.
---
Oct 6, 2017
Honesdale High School crowned Raegan Fuller Homecoming Queen on Oct. 6. The…
Oct 5, 2017
The 2017-2018 School Year Honesdale High School Homecoming Court. The Junior and…
Sep 26, 2017
Farming is a dying tradition, not only in Wayne County, but across the country.…
Oct 3, 2017
A reminder that we have an early dismissal for students on Tuesday, October 3,…
Aug 28, 2017
A reminder that our first day of school will begin on Monday, August 28, 2017.
Aug 8, 2017
The Board of Directors of the Wayne Highlands School District is pleased to make…
---