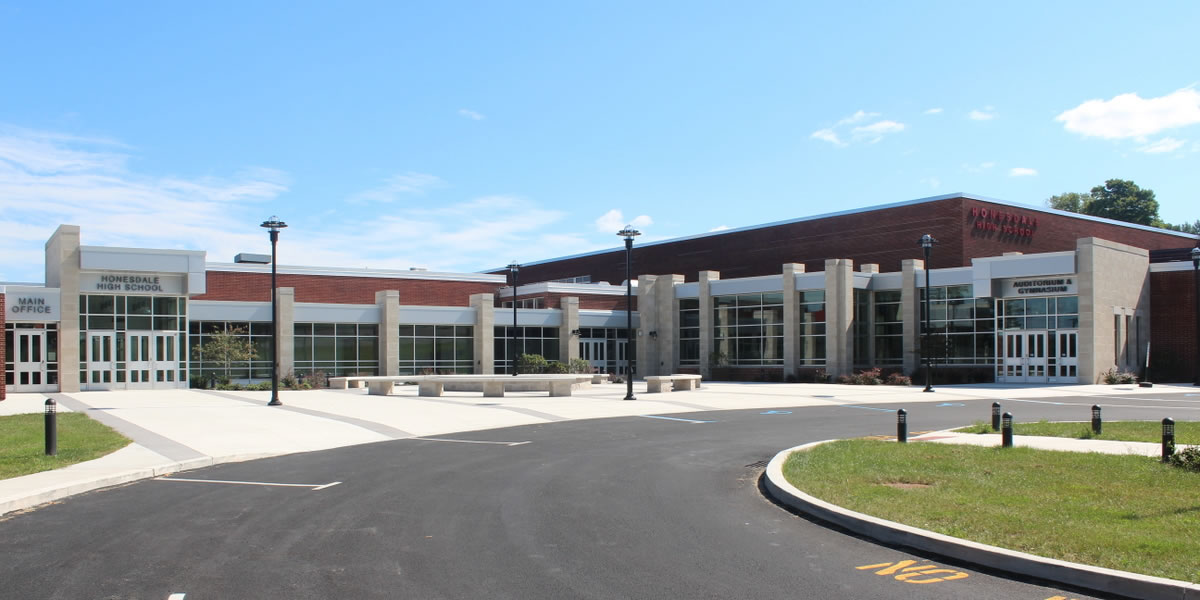 Honesdale High School is a public, four-year regional high school serving grades 9-12 in Wayne County, PA as a part of the Wayne Highlands School District.
---
Sep 18, 2018
Three students were honored by the Wayne Highlands School Board. Shown in the…
Aug 8, 2018
Homeroom listings for the 2018-19 school year have been announced for the…
Aug 27, 2018
A reminder that our first day of school will begin on Monday, August 27, 2018.
Aug 27, 2018
In the 2018-2019 school year, there are new requirements that students in 7th…
Jul 18, 2018
The Wayne Highlands School District has partnered with The Allen J. Flood…
---