Power To Save: Composting Rocket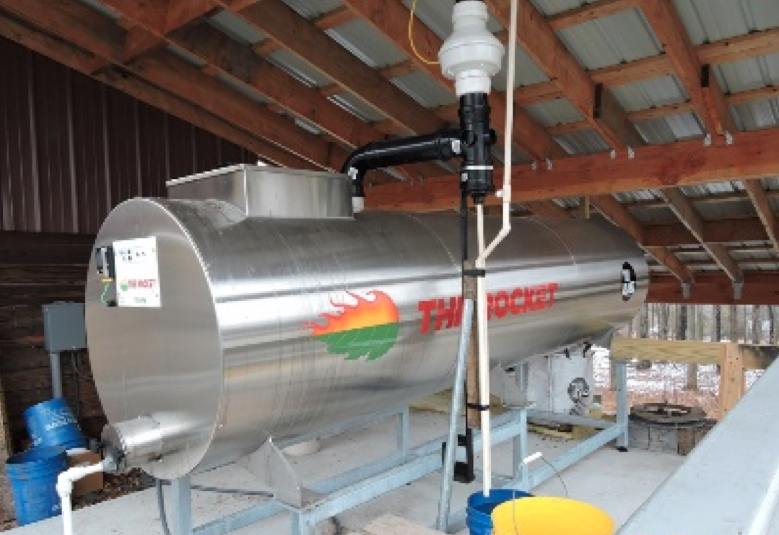 Article courtesy of WNEP John Hickey.

Wayne Highlands School District in Wayne County has a new learning tool -- a rocket. Don't worry, students won't be blasting off into space. This rocket is used for composting.
The rocket is an enclosed food composter at the Wayne Highlands School District.
"It is one of a kind in Pennsylvania and this region. We're proud to say we're the only school in the area that has something like this," said teacher Dave Wacker.
The food composter idea came to pass from a group of four seventh graders four years ago. They were doing a project that's part of the Lackawanna College environmental program.
"It was just supposed to be a small environmental project for your school. Some people made small wind turbines or a drainage garden. I was in seventh grade science class learning about recycling and composting and thought that might be a good idea for our school," said junior Liam Carmody.
"The school took it beyond what we could have obviously and it was interesting to see the community get involved as well," said junior Nate Mansfield.
Wayne Highlands School District officials worked with the county commissioners and DEP to secure a $50,000 grant to make the rocket a reality on campus.
"This is something that's implemented across all grade levels. So we have kindergarteners all the way through 12th graders that are taking part in this every day in the cafeteria," said Wayne Highlands Superintendent Greg Frigoletto.
"They're learning things that they can see real-life applications for. That keeps them engaged and keeps them enthused," said Wayne County Commissioner Brian Smith.
At the end of lunch, students dump their unused food into assigned buckets to help separate food and liquid waste from garbage. The food waste is dumped into the Rocket at various times throughout the day along with a mulch blend to help create the compost.
The name Rocket is really appropriate with this composter. Composting is usually a very slow process but it only takes 14 days to go from the front of this rocket and end up in a trailer.
Compost generated by the Rocket is used by school maintenance workers.
"We take it up in our storage area up in the field. Then we'll use it on the grounds for our planting areas," explained director of facilities Bob Rogers.
If you want to see a live demonstration or are curious about the future of the Rocket, check out the workshop happening at Honesdale High School Wednesday, April 25 at 6:30 p.m.
For more information visit WNEP Website at http://wnep.com/2018/04/19/power-to-save-compostin...