Due to inclement weather, all after school activities are cancelled for today, Fri, Feb 23, 2018. Lakeside Elem. Sweetheart Swing has been canceled.
First Round of District Wrestling Team Duals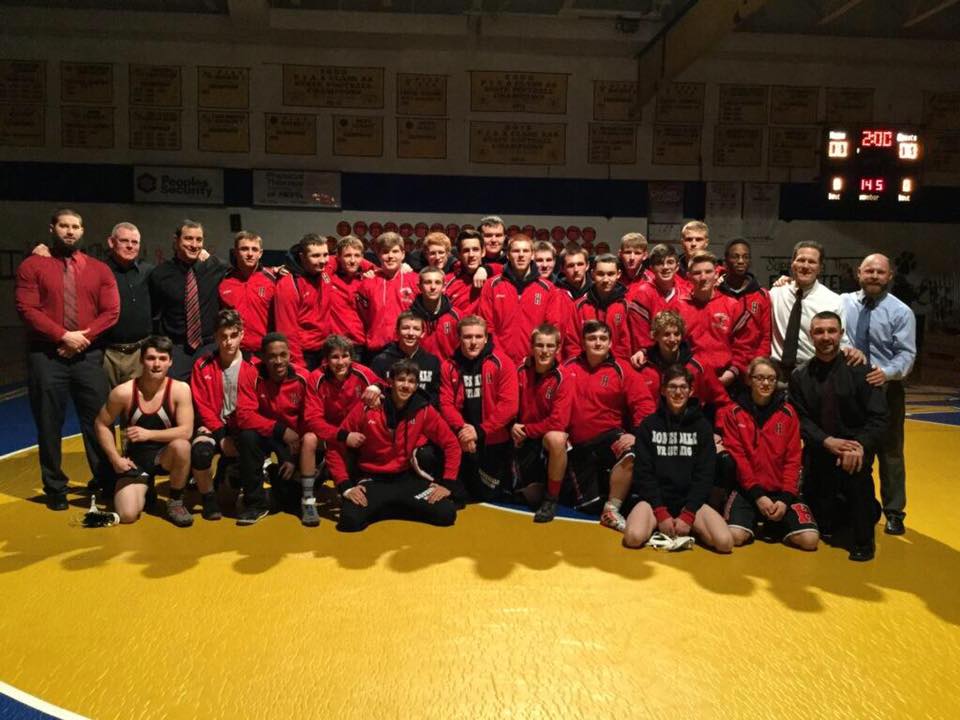 Congratulations to the Honesdale High School wrestling team on winning the Lackawanna League wrestling title! As a result, Honesdale High School will host the first round of District wrestling team duals on Wednesday, February 1 in the Wayne Highlands Middle School gym. Two mats will be going on at the same time. Honesdale will be wrestling the #4 team from the Wyoming Valley Conference. Lackawanna League #3 team will wrestle the Wyoming Valley Conference #2 team. Team winners of those matches will then wrestle off to determine who will wrestle in the Championships and Semi final rounds on Saturday, February 4 at Pittston Area. Doors will open on Wednesday at 4:30 PM. The match will begin at 5:30 PM. Ticket prices for this District II competition will be $6.00 for adults and $4.00 for students. Honesdale High School season sports passes will not be valid for this match. Good luck to the Hornets!