The Wait is Over - GO HORNETS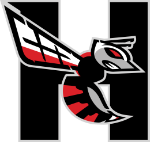 THE WAIT IS OVER! Honesdale High School is excited to reopen our stadium this Friday for the home football game against the Tunkhannock Tigers. We thank you for your support and ask for continued patience as some unfinished details will remain at gametime. Please see the logistical information below.
Ticket sales will begin at 5:30 p.m. Both ticket booth entrances will be open.
Handicap parking inside the stadium is limited. There are several handicap accessible parking spots available in the lot on the other side of the walking bridge over Terrace Street.
We ask that spectators of all ages enjoy the game and socialize from the bleachers. Congregating outside of the bleachers will be discouraged.
Fans, please do not cross over into temporarily fenced-off areas.
All areas by the far endzone will be closed this Friday night.
The practice field located below the stadium is an active construction zone. It remains closed to everyone.
Only players, coaches, officials and select district staff are permitted on the turf.
Those on the turf must wear turf friendly footwear. Cleats, metal or otherwise, are prohibited.
ONLY water is permitted on the turf. Sports drinks, food, gum, candy, seed products, etc. are prohibited.
During pre-game/post-game, reunifying with a player can occur at the concession stand or the area near the field house.
Be proud! We look forward to an awesome evening for our fans to enjoy a beautifully improved stadium for many years to come. We thank you in advance for doing your part to ensure that our entire school community, as well as visitors, will have a first-class experience in Hornet Country!
Please be reminded, our Homecoming Game is now scheduled for next Friday, September 29, 2023 against the Lakeland Chiefs. GO HORNETS!!